Create new services in the field of
the Mitsui Fudosan Group
31VENTURES by the numbers
Track record of co-creation with startups
※Total cumulative 2016-2020
Number of
potential investments
and collaborations :

4,000

Matching to
division and
group company :

500

Our invested
companies :

42

Countries of
our invested
companies :

5

Tenants of
31VENTURES :

50 Co-creation cases with startups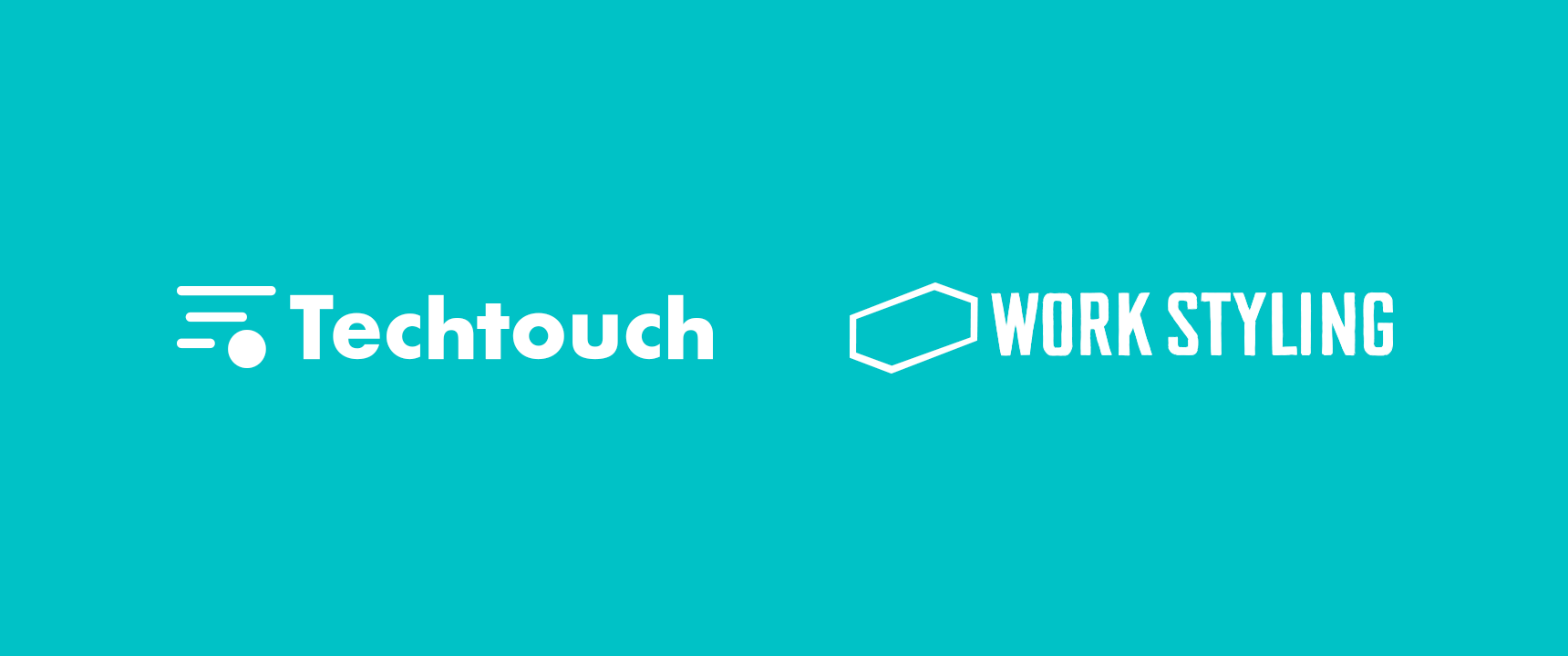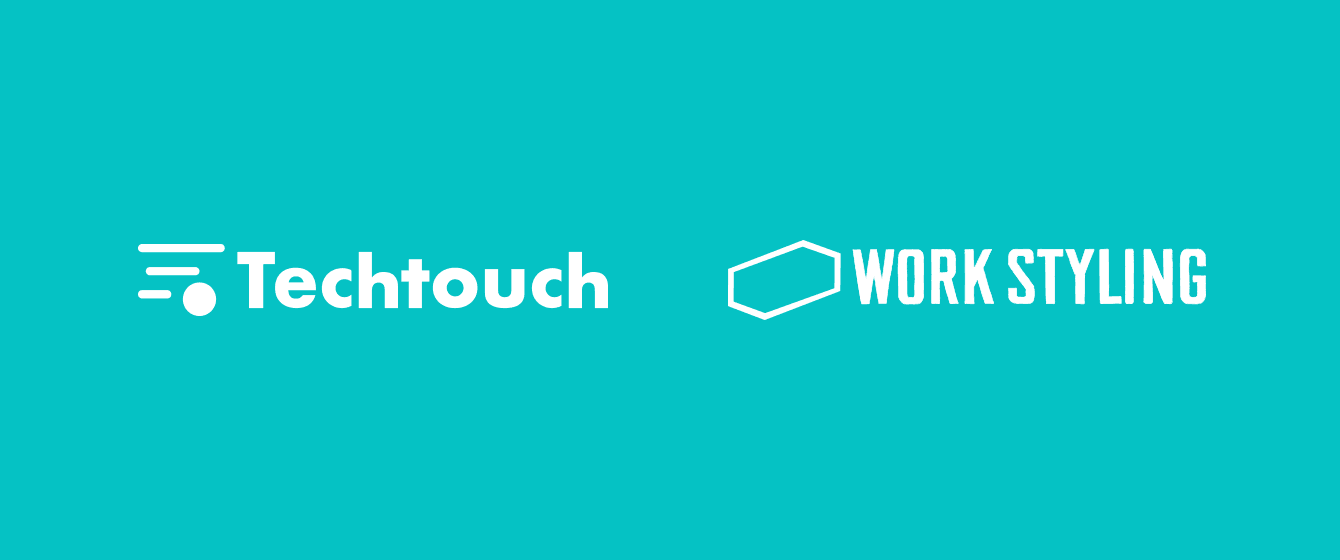 Moving into an office leads to the introduction of a system
for WORK STYLING.
On-screen operation guide for improved convenience & reduced input errors
Techtouch, Inc.
One of the roles of 31VENTURES within Mitsui Fudosan is to bridge the gap between the startups and the various business units. In 2018, Techtouch, Inc. moved into THE E.A.S.T. Kasumigaseki (formerly 31VENTURES Kasumigaseki), an office for startups run by 31VENTURES.
The following year, it was decided to introduce their services to the Office Building Division's shared office business for corporate clients, "WORK STYLING". We will show you how to proceed from move-in to installation.
Our first encounter was when they moved into THE E.A.S.T. Kasumigaseki
Techtouch is a SaaS company that provides a low-code service that can display system operation and input guides for users on the screens of various websites, which can be created without programming knowledge. They are a startup with a lot of momentum, with 35 companies, mostly major corporations, implementing their services in just one year after their beta launch in 2019.
Techtouch and 31VENTURES met in the fall of 2018. When Techtouch was looking for a new office at the time, they were introduced to 31VENTURES. They were introduced to "THE E.A.S.T. Kasumigaseki," which is located a 3-minute walk from Toranomon Station. "The facilities are much better than we expected and the price is much lower.", they decided to move in as soon as they saw the facility. During the interview for moving in, 31VENUTRES asked, "Is there any support or collaboration you expect from Mitsui Fudosan?" At that point, they learned about the possibility of co-creation with Mitsui Fudosan.
31VENTURES, Shiohata "I was convinced that Techtouch, Inc.'s services could solve our problems. I felt that their technology was good enough to be introduced in our entire group, but first I decided to proceed with the idea of introducing it to WORK STYLING, the shared office business for corporate customers, that I was previously involved in."
The decision to introduce the system was based on "systematic way of proceeding" and "ease of use."
The problem with "WORK STYLING" was clear. The management system used by the companies that contracted with WORK STYLING was difficult to use, and we often received direct inquiries about how to use it. Techtouch's service, which can display a usage guide on the system screen, will directly lead to the solution of this issue. However, I proceeded with caution in proposing the implementation of their service.
31VENTURES, Shiohata If I were to introduce our tenant, Techtouch, Inc. to our division out of the blue, they would ask, "Who are they? and they would not accept it easily.
In his proposal, he not only explained the company's profile and services, but also showed a demo screen created by Shiohata himself. Even if we only explain the concept, it would be difficult to convey our intention to the upper management members. We spent about two months manipulating the screen and explaining it to the upper management members, including the implementation study, until the group members got the evaluation.
The main reason for the decision to implement their service is that it is "easy to set up". No matter how good the service is, the operational load is always a concern after its introduction. That's why Shiohata of 31VENTURES explained that he had set it up himself, which was a great persuasive force leading to the introduction of the service.
WORK STYLING, Minagawa "Even if the person in charge of division was recommended by Techtouch from the beginning and wanted to introduce this service, we would have no idea what Techtouch's reputation is, and even if we wanted to discuss with our boss, it would take a lot of time and effort to make a proposal while doing regular work. In this respect, we were able to proceed smoothly with the introduction thanks to the efforts of 31VENTURES Shiohata, who knew the organization well."
Expanded to consideration of company-wide implementation
It all started when they received an invitation to move into "THE E.A.S.T. Kasumigaseki", and just one year later, the system was implemented in WORK STYLING, and now it is being considered for implementation in the Mitsui Fudosan Group's internal system.
Techtouch, Inuda "As for the introduction of the service, it was like we got a pass in front of the goal. I feel that the way 31VENTURES approached the startups was overwhelmingly fantastic. Their sense of urgency to do something new and their ability to execute is also amazing. I really feel that startups are like being nurtured by a benefactor. At the beginning, startups are nobody nor are they famous. They have no credibility and their products are not yet mature. That's why it's important for startups to have people who believe in them and support them thinking that "This business will be a huge success!" and that's exactly what 31VENTURES was for us.

Techtouch, Inc.
https://techtouch.jp/

WORKSTYLING
https://mf.workstyling.jp/

Q.

How can I consult about collaboration?

Please contact us through CONTACT with a document that describes a specific collaboration plan.
After reviewing the attached documents and considering the possibility of investment and collaboration, we will reply to you within two weeks only if applicable. We appreciate your kind understanding in advance.

Q.

How long does it take to complete the process
from consultation to implementation and
the verification experiment?

We cannot tell you exactly how long it will take, but many cases of realization take six months to a year or more.
In addition, unfortunately, there are some cases that do not lead to the official adoption in the middle of the consideration process.

Q.

In what areas do you consider collaboration?

We are not considering collaboration limited to specific areas. Please refer to the main areas of each fund outline for reference.